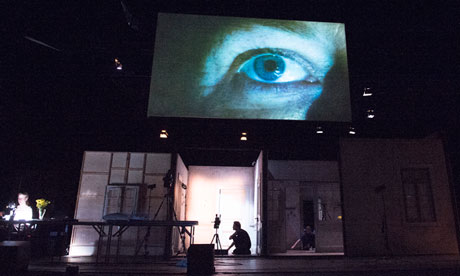 "Fraulein Julie", a play written by August Strindberg's (1888) is presented in an innovative way by director Katie Mitchell and video designer Leo Warner.The duo has worked together in the past creating productions characterized by the use of cameras,multimedia projections and silent cinema sound techniques.
The production premiered at the Schaubühne theatre in Berlin in 2010. Now it is on at the Barbican in London.Good thing I booked my tickets early because it is all sold out now. But what am I going to see?
Strindberg's play centres on an affair between a well breed woman, Miss Julie, and a valet, Jean. This version focuses on the character of Christine, a maid and Jean's fiancée. We can see the story unraveling through her eyes.
I can't wait for tonight,it is going to be an interesting evening.